5 Important Do's in SEO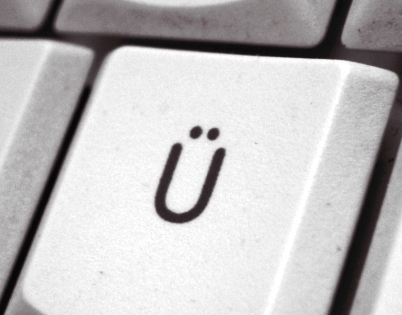 There are many search engine optimization mistakes that will give you the opposite of what you desire or, worse, can get your site banned from search engines.  At the heart of any search engine optimization or SEO campaigns is the aim to get a site indexed (of course) and to boost its rankings in the SERPs.
There are legitimate ways of doing search engine optimization and there are not-so legitimate ways and these are mostly called black hat SEO tactics.  If you use black hat SEO techniques it may deliver good results but this will only be temporary because when you get caught by search engines, your site will surely get penalized or sand-boxed.  Search engines are better equipped nowadays to determine whether websites are playing according to the rules.
A sound and well-prepared search engine optimization campaign, if done correctly, can significantly improve a website's ranking by search engines.  It would be painstaking especially if a lot of SEO elements  are included in the campaign but all are worth it.  When undertaking a search engine optimization campaign, do not forget the following:
Do Target Correct Keywords
One common SEO mistake is targeting the wrong keywords.  Some veteran SEO professionals even commit this.  The keywords you use can increase or decrease the effectiveness of your SEO campaign.  Marketers choose keywords they think can explain their websites but the problem is, the average searcher does not think this way.  When choosing the keywords to use, put yourself in the shoes of your target market to see things in a better perspective.
It is also highly recommended that you include long-tail keywords in your list.  Since there are millions of websites that compete for short tail keywords, which have significant competition, it would take at least six months to be able to rank in the top 20 for a competitive keyword.  Long tail keywords, on the other hand, are more specific so ranking for this kind of keyword is comparatively easier.  The rate of conversion for long-tail keywords is also most often better than that of short tail keywords.
Do Have a Robots.txt File
The main rationale behind the usage of robots.txt file is so you can have complete control over the data indexed by search engine spiders or searchbots.  You should implement a robotx.txt file in the event when you want to prevent certain web pages from getting indexed.  Always place your robots.txt file in the root folder of your website so that searchbots can easily access it.
Do Keep Your Web Content Fresh
The content of your website is very important.  Aside from providing information to your visitors, search engines also look into the content of a website.   Search engines love websites that have quality and fresh content.  On the other hand, search engines are also known to ignore websites that publish duplicate content.  Among  search engines, Yahoo is said to be the harshest when it comes to this kind of penalty.  If you keep your content fresh and original, not only will you steer clear of search engine disdain, you will also help build visitor interest in your site and keep your credibility with search engines.
Do Perform Competitive Intelligence
Before you begin with your search engine optimization campaign, visit the competing websites that appear at the top of the SERPs.  Look to see how many websites are competing for the same keyword.  How old are the websites that appeared on top of the SERP?  Check the number of backlinks listed at the top ranking websites.  Also, look into the kind of social media that those sites use.
Do Keep A Uniform URL Structure.
With a uniform URL structure of your web pages, you can help the search engine spiders find pages for indexing. For blogging platforms like Word Press, they usually provide an option for permalinks.  You can use URL rewrite in the .htccess file for customized websites.
You have work to do 🙂
Ray Baker